Blacksmithing Workshops
Want to see try your hand at custom forged ironwork? Join Craig May from Dragon Forge Ltd. at one of his workshops in Pine, Colorado on becoming a Blacksmith.
*Deposit required for reservation.
Fire Poker workshop
Join us for this blacksmithing workshop where you will learn how to hand forge a custom fireplace poker. You keep the tool you make!
2 SESSIONS: Sept 8-10 & Sept 22-24
9:00am – 4:00pm Each Day
Cost is $550.00 for the 3 day event
A $275.00 deposit is required and all paperwork completed with balance due the day of the event.
*A minimum of 3 attendees needed to hold the workshop.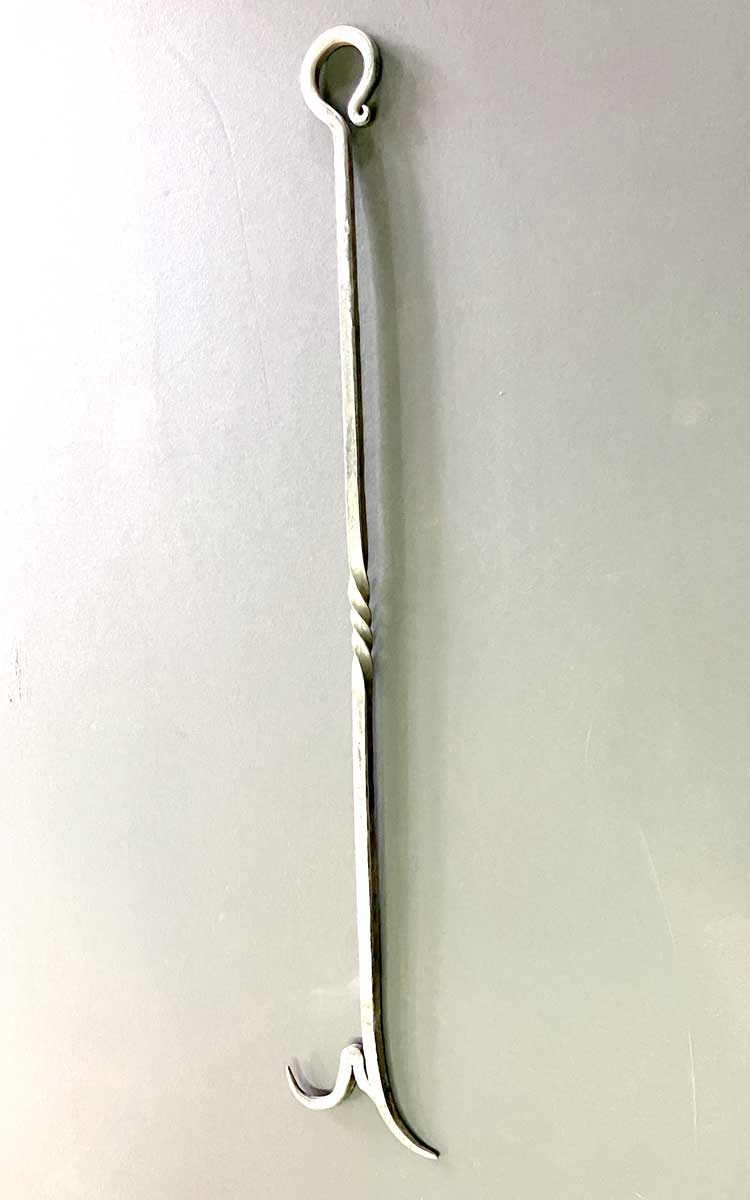 UPCOMING WORKSHOPS - STAY TUNED FOR SIGN UP OPTIONS
"Just the Basics"
Level One Forging Overview
Cost: $550.00/participant for 3-day class
• Block 1: Dinner Triangle with hanger and clapper
• Block 2: Camp fire crane and poker
• Block 3: Forge Tools rake and poker
Each 3 day, 21-hour block of instruction will focus on controlled hand forging and fitting at the anvil and vise. Using both coal and propane forges with extra instruction on the use of an oxygen / acetylene torch.
Skills developed in these classes will be:
• Forged Tapers
• Bending and twisting material
• Hand turning an eye hook and scroll
• Team Striking
• Forge Welding
This basic skill set will be utilized in the workshop schedule below to forge the items listed.
Workshops will be limited to 6 participants to ensure time for and attention to personal coaching during the workshop. *Minimum of 3 participants to hold a workshop.
Registration will be complete once the deposit of $150.00 is received and all paper work is completed and signed.
Start Classes
Ready to start your class? Dragon Forge Ltd. is ready for your call! Craig is looking forward to teaching you the basics of the Blacksmith trade and showing you hands-on techniques of the field.