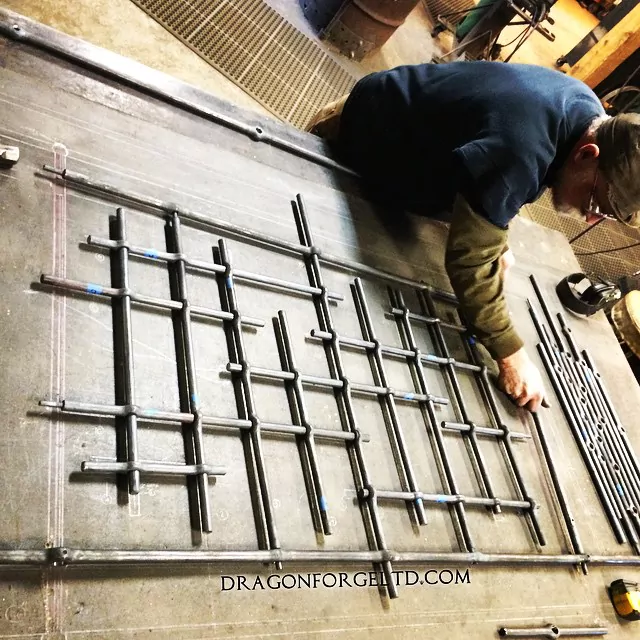 The Story
Founded in 1982 Dragon Forge Ltd. and established a brick and mortar business. Since then, Craig has become an iconic blacksmith not only in Colorado but also United States creating custom forged ironwork for clients around the world.
Industry Experts
When you choose to work with Dragon Forge Ltd., expect custom ironwork for your home or business from industry leaders. Craig work can be seen on popular networks like CNN, Houzz and Mike Rowe's show "Somebody's Got To Do It." Their custom hand forged ironwork includes doors, railings, pulls, fireplaces, sconces, lights, and many more projects that can be enjoyed for generations.
Interior & Exterior Ironwork
Whether you're designing a new home or renovating an existing building, count on Dragon Forge Ltd. for beautifully designed ironwork. From interior door knobs to exterior gates, Craig and Rory do it all with exceptional detail and craftsmanship.
Mike Rowe Learns BLACKSMITHING in the DRAGON FORGE
In this episode of "Somebody's Gotta Do It," Mike Rowe travels to Pine, Colorado and the Dragon Forge to get his hands hot and hopefully to walk away with his eyebrows intact.